Limoome introduction
Limoome is a specialized diet therapy clinic that in 2016, backed by its 25 years of experience in diet therapy and thousands of successful reports, has started its activity in Telegram.
Our clinic, by the help of traditional and modern medicine (temperament and metabolism), is tried to provide everyone health and prevention of various diseases. Therefore, by presenting best diet plans, based on metabolism and temperament, full collective resistance (increasing motivation over the course of diet) and teaching nutritional, temporal and psychological tips, in social Medias, intends to change Iranian lifestyles practically.
Limoome diet plans bases:
Iranian traditional medicine (ITM) with thousands years of experience
Modern medical science on metabolism
7000 research papers of "Taam Asraar" institute
Extensive researches on Iranian lifestyle, diet and temperament
Dr.Roshandel knowledge and experience
Diet therapy specialists
Special diet plans based on temperament
Combining temperament and modern diet therapy we provided very effective diet plans. In other words, by the help of temporal knowledge, we understand more about individual's physical condition and suitable foods for each temper type. By creating a co-ordination between the individual temper and metabolism, and the compatible foods for, we suggest the specified amount of special food at specific time to every person. Then, besides getting fit, you will experience a sense of health that you have never had before.
Special diet programs for pregnancy and breastfeeding periods
Considering the crucial role of nutrition in human health, it is necessary to provide the best and most appropriate nutrition for the very sensitive periods of pregnancy and breastfeeding. Limoome pregnancy diets are designed to control weight of mother and balance of fatal growth, prevent maternal nutritional deficiencies and to minimize the pregnancy complications such as vomiting, nausea, hypertension, gestational diabetes and…
Kids and adolescent special diet programs
Parents, rarely, designate a nutritionist beside a pediatrician. Our specialists, by considering all aspects of this period of life, provide programs that focus on physical health, growth and nutritional efficiencies. We assure you that you will trust our programs and see effectiveness in the very first moth.
Our team
Morteza Ahmadi
Sales Manager
Mohammad Hadi Manuchehrirad
Customer Support Manager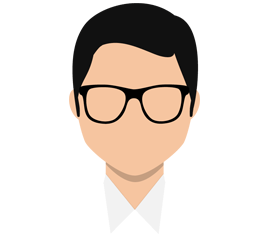 Mohammad Ali Haji Hamedan
Tech Lead